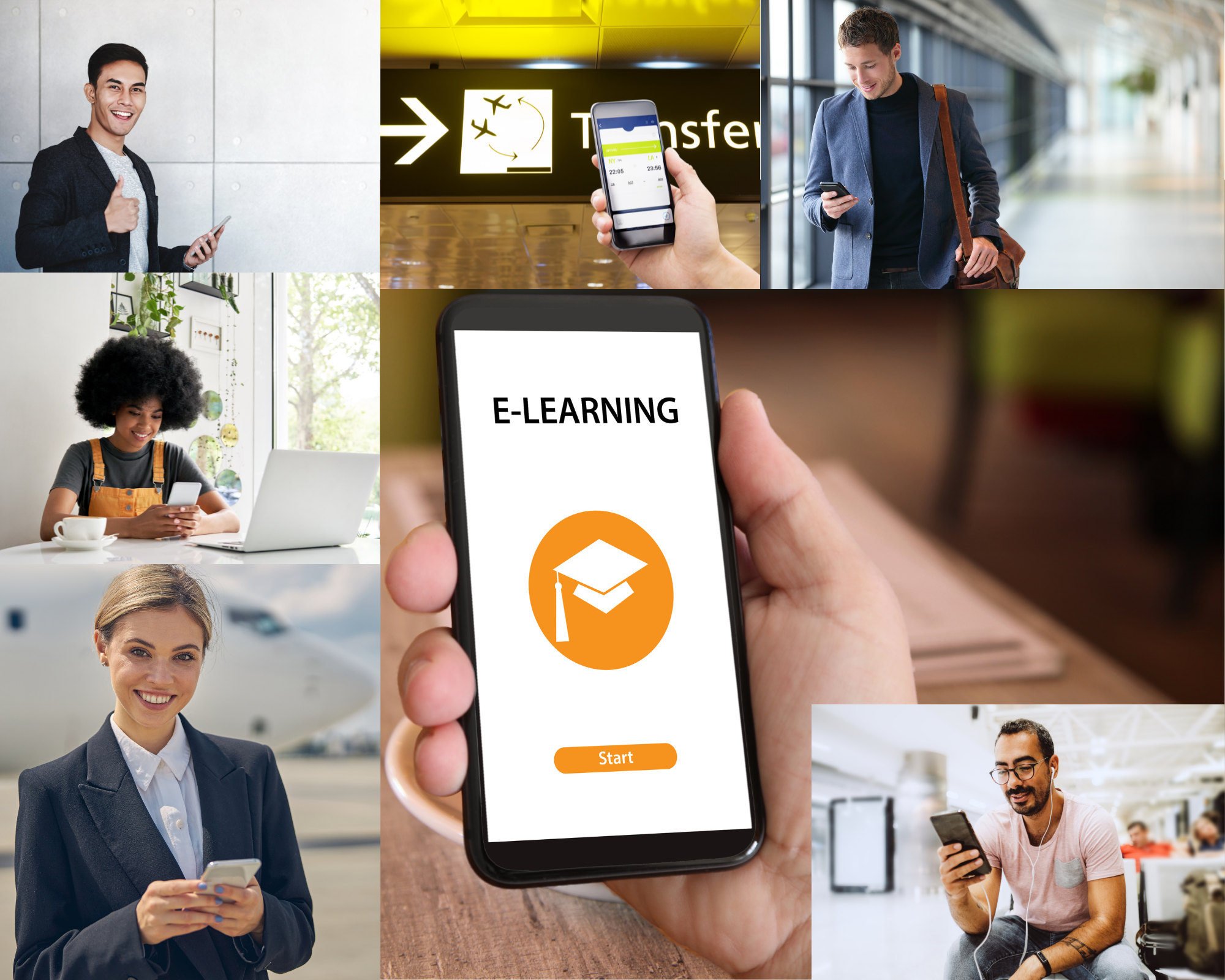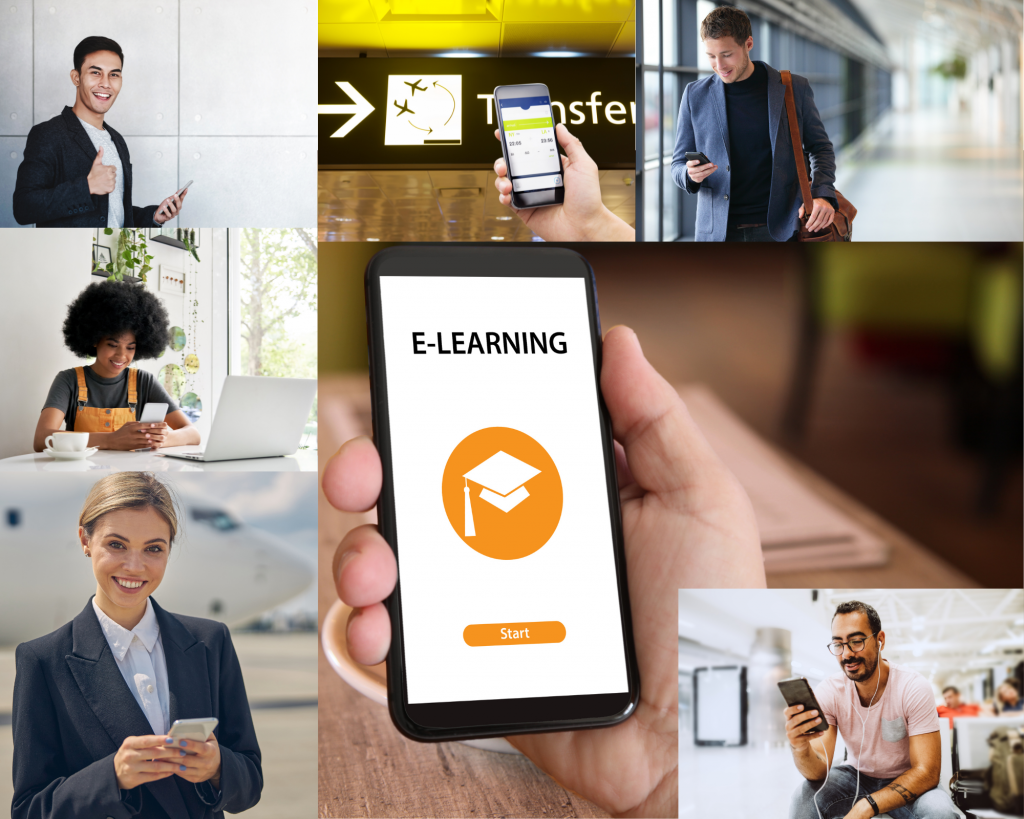 Workforce. It's a simple word with complex problems. Regarding your current LMS, the workforce problems with training compliance levels can be compounded by not understanding your demographics. According to the Pew Research Center, more than one-in-three in the American labor force are MILLENNIALS, making them the largest generation in the U.S. workforce. Understanding this group of workers is critical to raising the standard of aviation compliance training because millennials want mobile learning.
What and Who are Millennials
According to Merriam-Webster Dictionary, millennials are "a person born in the 1980s or 1990s." How many of your employees are between the ages of 25 and 43 years old? Yes, over 35%. Here is a list to help you understand more about your largest generational work group with help from Gallup.
There are 71 million millennials in the US workforce
Over 35% of the US workforce are millennials
Less than 45% of millennials are satisfied with their pay and benefits
21% of millennials report they have changed jobs in the past year
Millennial annual turnover costs are over 35 billion dollars in the US alone
The Millennial and Mobile Learning
.Pew research further found that more than 93% of millennials own smartphones. Let's face it millennials have their phones, tablets, and laptops everywhere. These are their connections to the world around them. They use them to document and share their life, pay bills, research, and, most importantly, learn.
The meteoric rise in YouTube popularity isn't because of cute cat videos. It's become the most powerful learning platform in the history of humanity because it's the modern version of the Library of Alexandria. And how is most access made on YouTube? From Mobile Platforms.
Ask any millennial, and they will tell you they don't want a classroom environment, don't need a classroom instructor, and learn much more using technology. The right mobile learning app allows them to learn at their own pace, anywhere, and when they want. Millennial convenience is not the only reason mobile learning should be adopted for your aviation compliance training.
Old School Classroom Training Versus eLearning
.Over 40% of millennials, according to Gallup, say they work two jobs and would leave a job if it negatively affected their personal/home life. Remember that 35 billion dollars in millennial turnover cost annually? Classroom training usually involves training in a fixed location, and most companies don't have a learning facility on-site in airports. So, what do you do? You beg, borrow and or rent a conference room at a hotel. This 'offsite' location affects all aged employees in many ways:
Work-life Balance
They must alter their commute
Find alternative public transportation
Leave for training at a different time than their normal work schedule
Destabilizes their childcare plans, other job commitments, and their time
Mobile Learning apps deliver much more than classroom training. Such as:
Micro-Learning affords the employee to train in small sections
Some apps offer online and offline study
Interactive learning with videos, quizzes, skills tests, and more
CAN BE COMPLETED ANYWHERE ON ANY MOBILE DEVICE
Compliant with FAA, TSA, OSHA, and IATA training requirements
Easily implemented into existing LMS
Company Classroom Costs Versus Mobile Training Platform Costs
As a comparison, we use the almighty and all-important Dangerous Goods Training costs and compare them in the table below. Assumptions are of 10 employees; 5 local and five travel in for DG Acceptance Cat 7 classroom course. This is not inclusive of 10 computer stations for learning, any direct salary, and overtime costs for attendees. With mobile learning, there are no required overtime costs or additional equipment costs.
The average classroom training cost for IATA Dangerous Goods Acceptance Training Cat 7 is over $1,000 per employee. Mobile Learning costs per employee average $150.00 each. How many DG-trained employees did you train last year? How many DG-trained employees left your employment in the past 12 months? If employee work-life balance and millennial learning habits aren't enough to adopt a mobile learning platform, then the costs of not doing so may cause you to think twice about your decisions.
In this real-life scenario, a company offering mobile IATA DG Training can save more than $850.00 in training costs per employee. What's the annual savings potential for all your training programs?
Who Can Optimize Your E-learning Content for Mobile Platforms
Almost all aviation compliance training content types can be optimized for mobile eLearning. Using an Aviation Industry Compliance Training leader is an excellent way to start. Butterfly Training is a leader in providing Aviation Compliance Training with a library full of mobile learning compliance modules. With SCORM-compliant software and a design studio, they can take your current LMS programs and create a mobile library. Some of the benefits of Butterfly's mobile platform are:
Compatibility: All Butterfly Aviation Compliance Training modules are mobile compatible and can be used on cell phones and tablets.
User Experience: With the ease of use and user engagement at the forefront of development requirements, Butterfly's Training engages Millennials but is also easy for Gen X and Baby Boomer generations to navigate and use.
Aviation Training Regulatory Compliance: All Butterfly Training modules are certified to meet the specific compliance requirements for distinct regulatory bodies.
IATA Premier Circle Member: Butterfly Training is one of only ten worldwide companies certified as a- IATA Premier Training Partner. Over 340 Companies tried for selection.
Accessibility: Butterfly Training offers individual and corporate license access for most of its line of training modules. A simple sign-up and secure payment gain individual and corporate users access, and they offer corporate license agreements to further save costs for aviation service companies, airlines, and airports.
5-Star Reviewed: With tens of thousands of users completing Butterfly's training modules, the positive reviews keep coming in.
Mobile Multilanguage Courses: Many of the courses Butterfly offers are offered in over ten languages.
Zero Equipment Costs: The learning device is already in their hands. With a download of the Butterfly Training App for iOS and Android, the employee has access.
Make the Arrival of Your Mobile Learning System on time.
The cost savings alone of converting to mobile eLearning are worth the time to Contact Butterfly Training Today. We will make the transition seamless and painless too. Mobile Learning is here to stay and growing every day. Reach out today before your LMS becomes another delayed arrival.